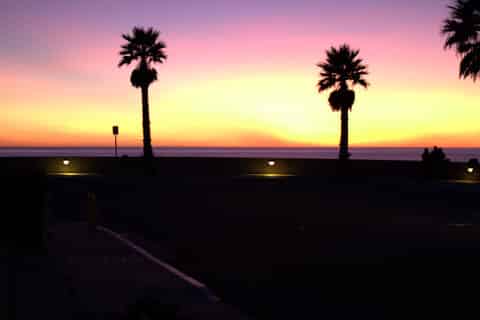 Central Coast
The Central Coast is overflowing with attractions. Locals and Visitors alike enjoy visiting the award winning Wineries located in San Luis Obispo County. Due to the different microclimates throughout the area, there is a tremendous diversity in the wines that are produced here. Avila Beach and the surrounding towns of Shell and Pismo Beach sit on some of the most beautiful coastline in all of California.
Welcome To The Central Coast
Pismo Beach is known for having one of the longest and widest stretches of beach that people can drive on to reach the dunes for camping and ATV-ing. Port San Luis in Avila Beach serves the public with an array of commercial and recreational boating, fishing and coastal-related opportunities. Part of what makes up the Five Cities area, are the bordering towns of Arroyo Grande and Grover Beach. They are modest-sized towns with most neighborhoods just a few blocks from shopping, schools, parks and entertainment. Agriculture abounds here, and it is an area where Land and Homes on Acreage can still be obtained for crop production or raising animals. Whether you are buying or selling, I can help you locate the newest properties coming to the market and the experience to price your property for the fastest sale, at the best price. I will help you navigate through the process of making an offer, negotiating the best price and getting you financed at the best rates. In short, I will strive to make the process of buying or selling real estate in the Central Coast area an effortless process.
Search Real Estate Listings In The Central Coast
Wine Tours
Book a wine tour and enjoy visiting the award winning Wineries located in San Luis Obispo County. Emerald Wine Tours Info
Rent an ATV
Pismo Beach is known for having one of the longest and widest stretches of beach that people can drive on to reach the dunes for camping and ATV-ing.Arnie's ATV Rentals Info